Thought Leadership
Articles
Tenfold growth in the Brazilian nematicides
Tenfold growth in the Brazilian nematicides market over eight harvests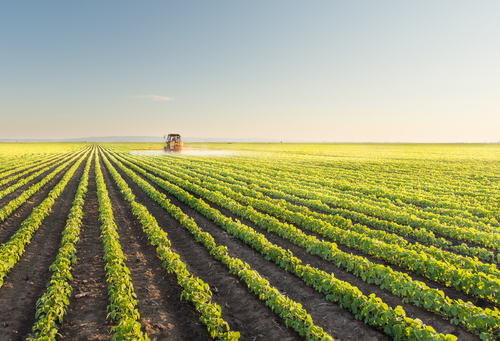 By Gabriel Pedroso
The Brazilian market for nematicides has experienced exponential growth, expanding tenfold in just eight harvests.
According to the findings from our FarmTrak farmer panel, the market value has skyrocketed from R$160 million in the 2014-2015 season to R$1.6 billion in 2021-2022.
Nematicide usage in soy accounted for the majority share, comprising 52% of the market in the last harvest - translating to a value of R$806 million. This was closely followed by sugarcane, which represented 23% of the market, equating to R$363 million. The remainder of the market was made up of nematicide use in corn, cotton, coffee, potatoes, and 14 other crops, accounting for around R$400 million.
The FarmTrak survey also provided insights into the treated area aspect of the market, showing a dramatic rise from 1.5 million hectares to 21 million hectares since the first survey in 2015.

Crop characteristics
Soybeans witnessed the highest potential area treated (PAT) rate in the last harvest at 64%, approximately 13.4 million hectares. Over the 8-year period, the treated area for this crop has increased from 2% to 24%. When it comes to PAT, corn and cotton held the joint second position, each accounting for 13% of the market, or around 2.73 million hectares. The percentage of corn treated with a nematicide went up from 1% in 2015 to 13% in 2022. For cotton, the treated area saw a drastic increase from 9% to 99% within the same period. Meanwhile, sugarcane producers treated 1.27 million hectares, equivalent to 6% of the PAT, with the treated area rising from 6% to 13%. In crops with smaller planting areas such as carrots, garlic, and potatoes, the areas treated with at least one nematicide application in 2022 stood at 76%, 67%, and 39% respectively. Nematodes severely damage plant roots. Faced with potential losses, producers choose to invest in preventative measures.
Bionematicides
The FarmTrak survey identified bionematicides (biological nematicides) as market leaders. Representing R$1.2 billion or 75% of the total market, they stood in stark contrast to chemical nematicides that made up only 25% of the market, at R$395 million.
Despite the dominance of bionematicides, chemical pesticides, especially when combined with other practices such as crop rotation and the use of pest-resistant varieties, play an important role in crop health management.
Whilst the FarmTrak survey established the incidence of nematodes in all national agricultural regions, farmers from the Cerrado led the way in terms of purchasing products to control the pest. They contributed 82% of the segment's revenue, equivalent to R$1.3 billion. Almost half of this value, R$617 million, was concentrated in Mato Grosso.