Company
News
Creating opportunities for low residue products
14/03/19
Creating opportunities for low residue products & alternative pest/disease management in ASEAN region, according to CACW 2019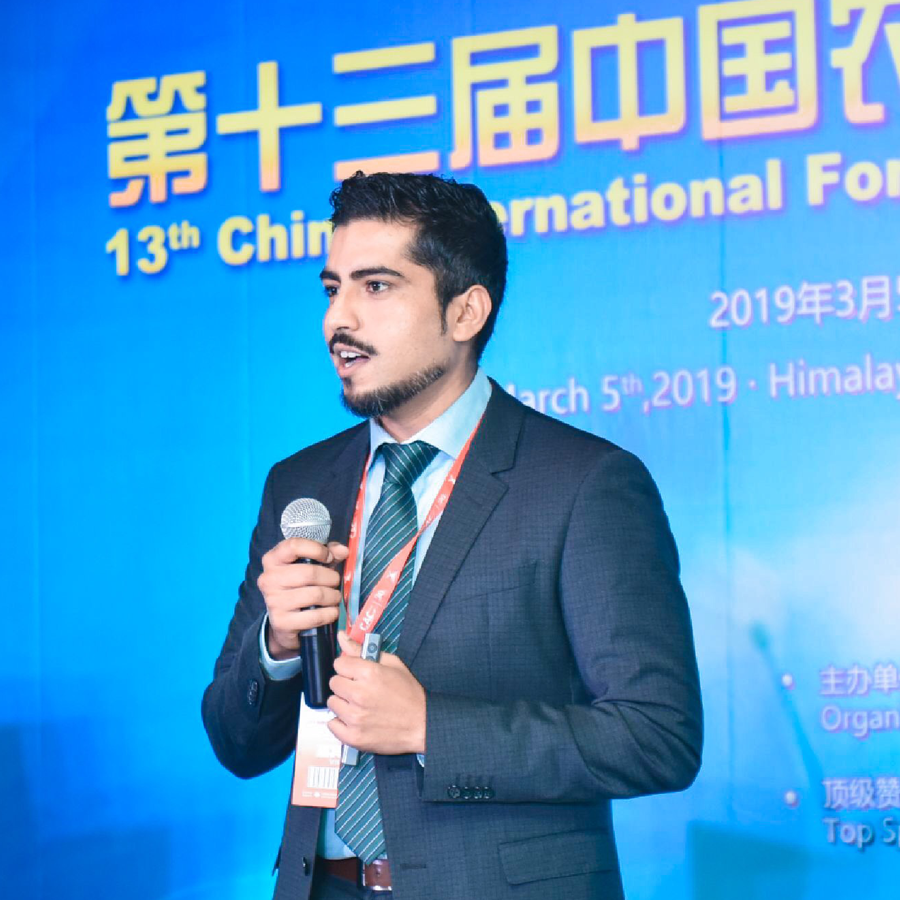 Speaking at the 13th China International Forum on Pesticide Industry Development, Dr. Nomman Ahmed, Senior Director of Insights Consulting at Kynetec, presented insights on the agrochemical markets in the Association of South East Asian Nations (ASEAN).
Comparing the ASEAN crop protection market by country, crop, sector and active ingredient, Nomman highlighted that Vietnam, Thailand and Indonesia comprise almost 2/3 of the US$ ~2.3 billion market. Myanmar is an emerging market, with a high "low tier" chemistry share, providing substantial potential for higher value products. With more foreign players entering the market, product registration is becoming more stringent to prevent the potential flooding of the market with low cost generics.
Over the last 5 years the ASEAN region has shown positive growth, with a CAGR of 2.2%. Growth has been mainly driven by Vietnam, which is steadily developing into a mature market. Conversely, ASEAN growth has been reduced by flat to negative growth in Indonesia, the Philippines and Malaysia.
Recent trends reveal that the region's herbicide exports have increased. Besides intraregional trade with Indonesia, Philippines and Malaysia, the largest export value gains were realized with India, Australia, China and Brazil. ASEAN's insecticide trade with Latin American partners, especially Brazil and Argentina, showed very positive developments. Significant increases were also achieved in fungicide trade, particularly with China, the Philippines, Indonesia, Malaysia, Ghana, Italy and Kenya.
The global chemical industry must also recognize the need to operate in an increasingly nationalistic environment, reported Nomman. Competition from state-owned enterprises is posing additional challenges to players in the agrochemical space. More mergers down the value chain are expected. ASEAN governments are looking to ban crop protection products that fail to comply with EU and other trade partners' maximum residue standards. Acephate, paraquat, chlorpyrifos and fipronil are already banned in Vietnam. An estimated 10 additional AIs are being targeted, including carbosulfan, 2,4-D and glyphosate. These actives have a high value share in Chinese agrochemical exports to ASEAN, both technical as well as formulations. There is great potential for introducing alternative crop protection solutions with low toxicity, or promoting low residue products. ASEAN members are turning towards Italy, India and South Korea for alternative products, such as biostimulants and biofungicides.
He concluded that specialty chemicals provide an opportunity for growth, and manufacturers who focus on pricing and strategy in these crops/sectors will gain a competitive advantage. With its diversified agriculture, ASEAN is set to be a key market for agrochemicals in the future. Harmonizing regulatory systems across ASEAN will reduce counterfeiting and make sustainable tools, such as biostimulants and biopesticides, more readily available to growers. When these new crop protection solutions are offered in combination with digital ag / precision tools, growers will be more confident to use this new class of crop protection products.