26/07/23
New crop protection and seed data-driven platform enables commercial teams to better plan, target and track sales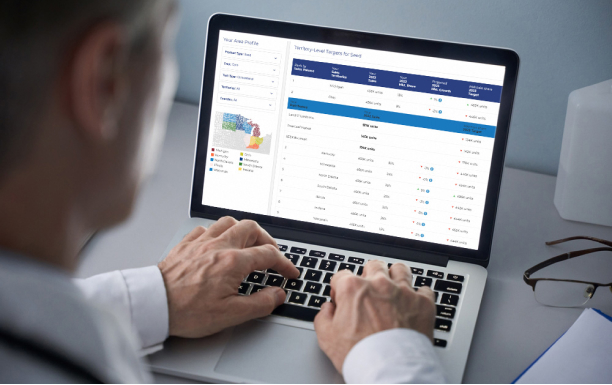 Kynetec's recently launched first-in-class SaaS platform "AgMeta" helps sales managers overcome the ever-challenging problem of accessing useful forward-looking data to enable them to confidently manage their teams at sales territory level.
All in one sales planning and management solution
With a plethora of data accessible through a single platform, Kynetec's new AgMeta SaaS solves many challenges faced by crop protection and seed businesses today. Currently available in the US, AgMeta gives unprecedented market insight into the seed and crop protection market. Combining Kynetec's FarmTrak data, sourced from around 25,000 farmers, with market-leading analytics using custom-built machine learning algorithms for applications to address Ag-related questions, and integrating external data sources, including pests, commodity prices and acreage forecasts, AgMeta enables sales managers and their teams to have a better perspective on what is happening in the market and why.
Quote
Until now, market data was primarily reserved for business intelligence teams. With the release of AgMeta, sales managers and their teams can readily access forward looking granular data to better execute sales into the market. They can truly understand the who, what, why, when and how behind seed and crop protection purchases - tailoring go-to-market activities accordingly. While our clients know their specific customers, AgMeta helps them go one step beyond. With AgMeta our clients can identify opportunities with non-customer clusters, and access competitive intelligence that provide a strategic as well as tactical angle to sales planning.
Dr Nomman Ahmed, Executive Director of Global Analytics at Kynetec
Early and easy access to sales enabling market intelligence
Using complete, granular, and forward-looking data presented in a visually appealing manner, AgMeta delivers:
Insights on the most relevant sales targets to pursue
Easy to view overview maps summarizing market share and market size by product
Data on top competitor products in like-for-like comparisons
Market data to set targets at a county level
Zoom-in maps on cropping per county
Views of total acres by geography, cultivated acres, and rotations
Percentage growth of both volume and market share
Insights into distributor share
Export sales targets in excel files for integration with sales teams and wider management
The challenges of the sales manager
Sales managers and their teams are increasingly faced with managing a rapidly changing environment – changes in technology, fluctuating commodity prices, increasing competition. With limited useful data available internally, organizations are often left in the dark about what their competitors or non-customers are doing. Data around how and when crop protection and seed products are used are also not readily available, leaving sales teams at a disadvantage when looking for new opportunities. Trying to make decisions using a complex combination of different historical data sets, often fragmented and residing on multiple platforms, with a low level of detail, makes decision-making for sales managers challenging.
Quote
With AgMeta, commercial and marketing teams can anticipate, adapt, and focus to pinpoint their efforts where there is the greatest potential. As a result, they can generate more predictable outcomes to meet sales and future growth targets.
Maria McWhorter, Kynetec's Executive Director of Crop for North America