Company
News
Bioinputs in Agro Forum
16/10/23
Kynetec presents an 'Overview of the Brazilian and World Bioinputs Market' at the Bioinputs in Agro Forum, São Paulo.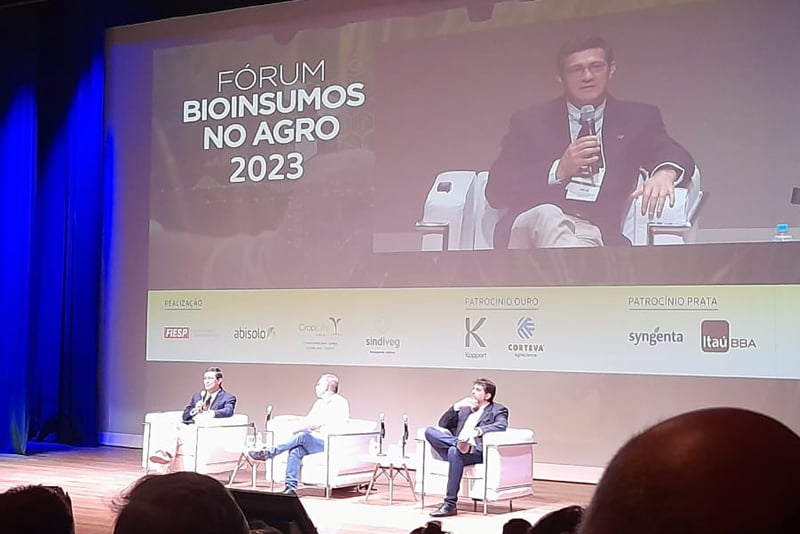 Speaking at the Bioinputs in Agro Forum on October 16th 2023, Kynetec's Executive Director for Latin America, André Dias, shared fascinating data insights in the context of Brazil on the world stage of biopesticides.
The Forum featured experts, researchers and players in the specialist area of bioinputs, alternatively known as biopesticides. Biopesticides are products based on biological components, such as microorganisms and plant extracts, used to control pests and diseases, plant development, and increase soil fertility, enhancing environmental gains throughout the production chain.
Organizers of the Forum state that biopesticides will have an estimated market value of R$17 billion by 2030 with a growth rate between 2022 and 2023 of 23%; and that the sector has been recording growth rates in Brazil above the world average.
Quote
The use of biopesticides in Brazil is growing at double the rate of the rest of the world, demonstrating how forward-thinking Brazilian growers are, as they actively adopt new products to support crop yield and soil health. The continued growth of biological inputs in key crops will support the sustainable and efficient growth of much needed affordable and healthy food, and what we are seeing is just the beginning.
André Dias, Executive Director for Latin America, Kynetec
The event was supported by the Brazilian Agribusiness Association (ABAG), Association of Agricultural Engineers of the State of São Paulo (AEASP), Scientific Council for Sustainable Agribusiness (CCAS), Organization of Cooperatives of the State of São Paulo (Ocesp), Embrapa , Secretariat of Agriculture and Supply of the State of São Paulo and Sociedade Rural Brasileira (SRB).