Company
News
The agricultural sector, providing security during periods of uncertainty
13/07/21
The agricultural sector, providing security during periods of uncertainty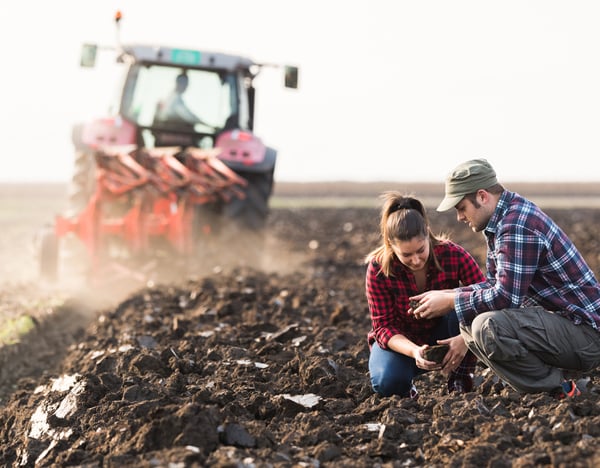 Millennials represent around 35% of the global workforce and about 30% in Europe
Among the wide variety of specializations and jobs, millennials in Europe tend to choose careers in software development, data science, sales and marketing, management. The share of millennials among workers occupied in these sectors is above 30-40%.
Working within the farming sector is less popular amongst millennials. According to Kynetec's FarmTrak study, the share of millennials working as agricultural workers in Europe is about 20%. The graph shows the percentage of millennials working as agricultural workers across 10 European countries.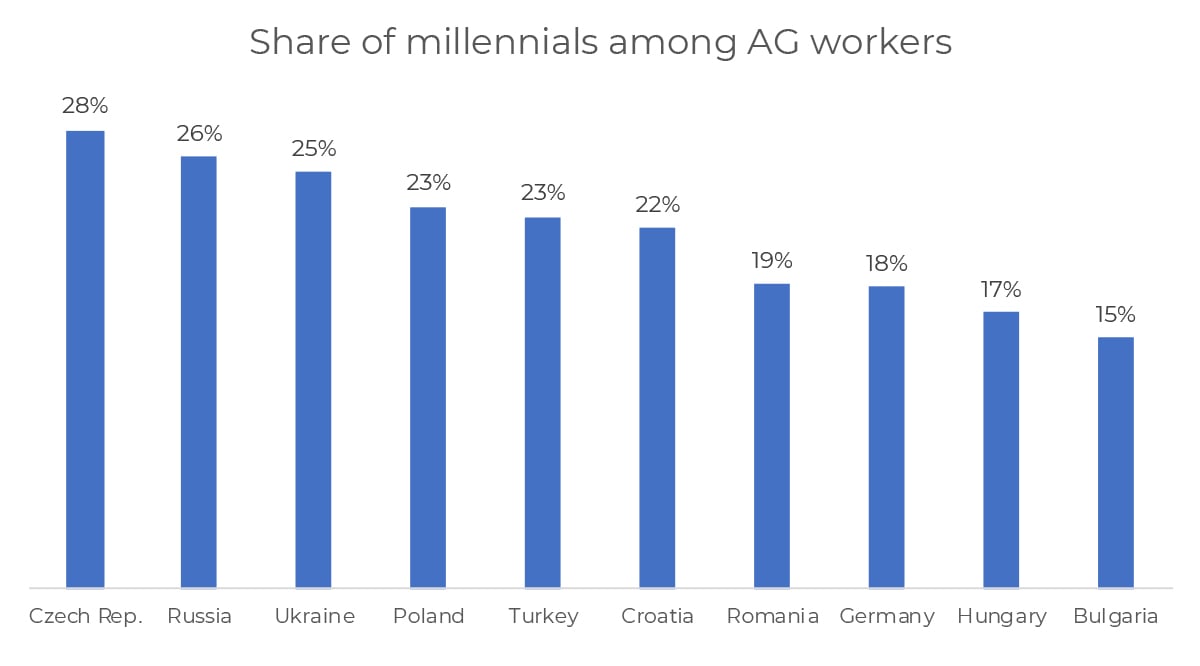 In Central and Eastern Europe, millennials represent 23% of agricultural workers. Compare that with Western Europe, where millennials represent 17% of agricultural workers. Unfortunately, the trend is not promising as the share of millennials among agricultural workers has decreased from 24% 7 years ago to 20% in 2020.
While working in agriculture is becoming less popular for the younger generation, the COVID-19 pandemic may present an opportunity to stimulate change? Among all industries, agriculture is one of the most resilient in times of crisis. Throughout the pandemic agriculture has turned out to be one of the most secure workplaces. In addition, technological developments in agriculture continue to rapidly advance, providing opportunities for young innovation driven workers.
You can find more market insights from our FarmTrak farmer panels where we conduct research in around 50 countries, representing the voices of more than 200,000 farmers and agronomists globally.
For more information, please contact
Gor Manukyan
Based in Moscow, Russia, Gor has worked in market research for the past ~10 years. He has specialist knowledge of the Agricultural sector, where he focuses on providing industry-related customer and market insights across Eastern Europe.